Sky

Mint

Azure

Indigo

Blueberry

Blackcurrant

Watermelon

Strawberry

Pomegranate

Ruby Red

Orange

Banana

Apple

Emerald

Teal

Chocolate

Slate

Midnight

Maastricht

Charcoal

Matte Black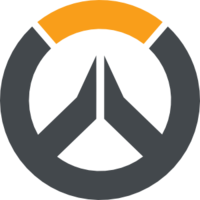 About This Club
Discussing anything Overwatch related and posting Hightlights, POTGs, and Funny Moments!
---
What's new in this club

lol what Also, the sombra skin tho

Did I just see Mei drop a Junkrat trap in their trailer?

WINTER WONDERLAND RETURNS It's the most wonderful time of the year! Overwatch is getting into the holiday spirit again for the next three weeks! Expand your collection of seasonal-themed items, and enjoy two winter brawls. This year, we're celebrating with a new brawl: Yeti Hunter, as well as bringing back Mei's Snowball Offensive. We've decked the halls of Black Forest, King's Row, and Hanamura. But we know what you really want: presents! Unlock over 50 new seasonal items—including legendary skins like Snow Owl Ana, Rime Sombra, Beachrat Junkrat, and Ice Fisherman Roadhog—alongside winter gear from last year at reduced credit costs. TIME: DEC. 12 - JAN. 1 Skins: Highlight Intros: Emotes: Bastion, Ana, Roadhog, and Hanzo new skins are so nice! Gasm That new Zen emote got me ded too. Source:https://playoverwatch.com/en-us/events/winter-wonderland/

jujeeta

joined the club

cooliosdudebro

joined the club

daezhnd

joined the club

VulpesZerda

joined the club

raed Alshehri

joined the club

jennifer2010

joined the club

https://us.battle.net/forums/en/overwatch/topic/20759535818 Lots of changes!

crybabykitty

joined the club

Chanthorn khmer

joined the club

Artelll

joined the club

Etns118

joined the club

Overwatch May Ban Competitive Players Who Pick the Same Hero Every Time Tanner Dedmon 11/12/2017 Overwatch players might want to start diversifying their hero picks for competitive play or else they could run the risk of being banned for one-tricking their favorite character. Being proficient with a hero to the point that you can pick them into any enemy team is one thing, but the issues apparently lies in how it affects the rest of your team. A situation surfaced on Reddit involving a one-trick player who simply refused to play because they didn't get their Torbjorn trick, an action that resulted in a ban for the player that was first thought to be related to one-tricking a hero. It was found that the situation was more about holding your teammates hostage and being inflexible with your hero picks when your main is taken, an offense that an Overwatch community manager said they're discussing internally. "I just wanted to chime in and make sure that everyone knows that we're currently digging into the reports, investigating this ban, and thinking about how this type of situation affects specialized players and their teammates," said Josh Engen, community manager. "We take both sides of the issue very seriously. We believe that players should be able to choose their favorite heroes, but playing as a team (which includes building an effective team composition) is a core part of the Overwatch experience. It's a delicate balance, and we're still working on getting it right (and probably always will be)." Engen then expanded on his statement by referencing Blizzard's stance on playing fair and nice while overcoming obstacles both in-game and within your team. Read More Here: http://comicbook.com/gaming/amp/2017/11/12/overwatch-ban-competitive-players-pick-the-same-hero-every-time/

Bergmaik2016

joined the club

I did that today as on Temple of Anubis

Lord Alucard

joined the club

RRaven

joined the club

Darksouls167

joined the club

Tw073357

joined the club

Jtinkan

joined the club

Zhuge

joined the club

fluky

joined the club

wasd15243

joined the club

Bdeer

joined the club

https://www.twitch.tv/playoverwatch Live now!

Archangel04

joined the club

Yes, we took the point after.

Oni_genji

joined the club

x3li

joined the club

Banlieusard

joined the club

Tristin

joined the club

MoneyMoneyDude

joined the club

Lolgod972

joined the club

Yeah, like how is League still a thing?

People are just overplaying it. If you only played it like 30 minutes everyday, I think people would still see it as fun. There are people with like thousands of hours on League and CS so.. ¯\_(ツ)_/¯

The day's finally come see you on FIFA, lads!

Yes, it is. But I think this happens to every game really. Nothing lasts forever..

A lot of people seem to be quitting overwatch for multiple reasons. A lot are for toxicity, Blizzard's bad management of the game, or the game just got boring. I don't understand how there are people with gold+ portraits tbh.