Sky

Mint

Azure

Indigo

Blueberry

Blackcurrant

Watermelon

Strawberry

Pomegranate

Ruby Red

Orange

Banana

Apple

Emerald

Teal

Chocolate

Slate

Midnight

Maastricht

Charcoal

Matte Black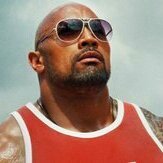 [Windows/macOS/M1/iOS 15] Introducing Sideloadly! - Working Cydia Impactor Alternative!
5,042 posts in this topic
Recommended Posts
Recommended
0.20.2 Update Sideloadly now supports iOS 15! Please proceed with caution. iOS 15 BETA is currently supported, though we expect it to be the same until public release. If anything changes, we'll be here to update.
Recommended by
Rook
Recommended
0.20.4 Update Sideloadly now has a new feature which allows you to hide sensitive information so you can easily share your logs or take screenshots and record videos without worry! Improved support for older iDevices running iOS 8 and lower. Fixed MISAGENT_E_REQUEST_FAILED issue. Improved support for M1 Mac sideloading. Fixed permissions issue on M1 sideloaded apps.
Recommended by
Rook
---
Recently Browsing   

7 members