Sky

Mint

Azure

Indigo

Blueberry

Blackcurrant

Watermelon

Strawberry

Pomegranate

Ruby Red

Orange

Banana

Apple

Emerald

Teal

Chocolate

Slate

Midnight

Maastricht

Charcoal

Matte Black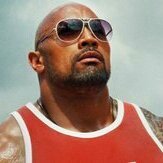 Installing Apps from the iOSGods App Using your Apple Developer Program Account!
1,504 posts in this topic
Recommended Posts
Recommended
Apple Developer Program on the iOSGods App has received an update which fixes the issue where it would not properly work on the latest iOS versions and also all of the Custom Install features have been ported over to Apple Developer Install option! Thank you!
Recommended by
Rook
---
Recently Browsing   

3 members

---

Administrator

|

Special Rank

|

ViP Pro

|

ViP Jailed

|

ViP

|

Cheater 

|

Modder 

|

Novice Cheater

|

Rookie Modder

|

Contributor

|

Senior Member

|

Member

|