Sky

Mint

Azure

Indigo

Blueberry

Blackcurrant

Watermelon

Strawberry

Pomegranate

Ruby Red

Orange

Banana

Apple

Emerald

Teal

Chocolate

Slate

Midnight

Maastricht

Charcoal

Matte Black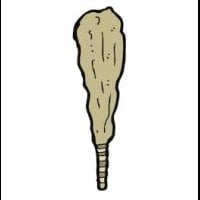 About This Club
General Discussion Club. Post whatever tickles your interests. What Amazes You?! Appropriate Memes are welcomed! • Be mindful and respectful and don't post anything that will violate any rules.
---
What's new in this club

Satisfied78

joined the club

WAMIK2312

joined the club

Therealkhalilou

joined the club

GoodmanB

joined the club

Darialsafy22

joined the club

Lol this was years ago. I've upgraded since then. But I still do miss my pathfinder! 😂

Man, doing that would kill me inside. Craziest thing I've done lately is go out

Title says it all! Let's here some stories! Please do your best to keep it clean! 😂😂 I'll go first! When I was in upstate New York, I had a 1991 Pathfinder, I loved that little truck and she could go ANYWHERE! Well, one day, I took her off reading and was having a blast. I hit a patch of big bumps that jarred the truck around, at about 45mph... I cracked the frame... whenever I'd get her above 50-55mph, you could feel the whole cab flexing. After about a week, I decided that it was time for a new car!

Hey y'all! So! I've change up some stuff. Firstly I got rid of the memes and the serious pages. Everything can just be dropped in here! welcome to all the new people! Thank you so much for joining! Please, converse, have fun, meet new people to play with!!

1

Necro420Toxin

joined the club

Cybergurl

joined the club

Furyrogue

joined the club

moha90001mok

joined the club

Gayanga

joined the club

I like football, the one where you kick with your foot

Sonic6996

joined the club

Jehuris

joined the club

YOUNGGOAT_6

joined the club

Abricose7727

joined the club

Been excited about the 2020 season, since there actually is one!! Lol anyone a fantasy football buff?

Abz863689

joined the club

arido

joined the club

zardasht_m

joined the club

Cuongle195

joined the club

Wallidberokia

joined the club

Welcome to those who are new! Thank you all for joining!! 😊

Peacedf

joined the club

Peacedr

joined the club

Teefive

joined the club

LeviSip

joined the club

Hey!! Welcome! Some of the more popular ones are Archero, Last Day On Earth. If you're into Harry Potter, the Hogwarts Mystery hacker version gives you a ton of gems that you can take into the unhacked version. Just like Sims does if you link it to your Game Center! Lol!

Hi I'm new What hacked games do y'all recommend? I'm trying Sims Mobile

Hackey

joined the club

huxlk11

joined the club

So there has been a slow start to this club, which is OKAY! Let's not be discouraged! I'll continue to post, and I hope you guys do too! Thank you all for joining.

EnteV

joined the club

Hey! So, I'm messing with different features and settings while I figure out how to put this place together. So bare with me while we're up and coming! And keep checking back!! If y'all want to start a discussion, you're more than welcome to! 😊😊 WELCOME!!

Jack2019

joined the club

Saurikahmed251

joined the club

• Please Be Kind and Respectful. We all come from different places and all have different backgrounds. Let's encourage each other and build each other up. This general discussion thread is meant for entertainment. But ensure the content is appropriate. • THERE ARE NO "NSFW" tags. If it's inappropriate, it will be removed and as such, you'll be removed as well. This isn't Reddit. If you want Reddit, go to Reddit. • Please monitor the use of profanity. The first rule talks about respect, keep that in mind. • I reserve the right to remove an individual, and their posts, at anytime; when their actions are deemed as inappropriate, crude, cruel or offensive. And without notification.

1

FrostyGloves

joined the club

On July 21, 2020, something amazing happened. The Club Began. What originally started as a small group who laughed and loved and cried with one another, quickly grew into an organization, large enough to branch off and form an independent nation. This nation would one day amass the numbers necessary to achieve their ultimate goal of global domination and mass genocide under the pretense of "population control". #0-100 jk I'm not trying to rule the world, too much responsibility!