Updated Hack: https://iosgods.com/...-v121-9-cheats/
Decided to make this hack VIP because I spent 2 days working on finding offsets just for you guys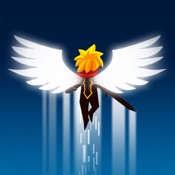 Hacked App: Tap Titans 2 by Game Hive Corp.
iTunes Link: https://itunes.apple...1120294802?mt=8
Bundle ID: com.gamehivecorp.taptitans2
Quick Note: This hack only supports 64-bit devices.
Quick Note 2: Updated to 1.1.3!
Hack Requirements:
- Jailbroken iDevice
- iFile/Filza/iFunBox/iTools/AnyTrans/iExplorer/Diskaid or any other file managers for iOS
- Cydia Substrate (from Cydia)
- PreferenceLoader (from Cydia)
Hack Features:
- Monsters have 1 HP (however they drop 0 gold)
- Insane Gold Drop (Working Active and Inactive)
- Always Get 10x Gold (100% 10x Chance)
- Monster is Always Chesterson
- 0 Player Upgrade Cost
- Pet Needs 1 Tap to Activate Damage Multiplier (Basically Free Bonus Damage)
- 0 Perk Cost
- 0 Mana Cost
- 0 Skill Upgrade Cost
- 0 Salvage Cost
- 0 Hero/Helper Upgrade Cost (Also unlocks all of them)
- 0 Hero/Helper Skill Cost
No Diamond Hack because now Game Hive Corp are banning accounts that have abnormal amounts of diamonds. Also using LocalIAPStore to get diamonds will result in a ban.
Hack Download Link:
Installation Instructions:
For iOS 9.x.x and above:
https://iosgods.com/topic/32809-how-to-easily-fix-old-deb-hacks-on-ios-93-and-higher/
For The Rest:
Step 1: Download the file from the link above.
Step 2: Copy the file over to your iDevice using any file managers mentioned above or skip this step if you're downloading from your iDevice.
Step 3: Using iFile or Filza, browse to where you saved the downloaded file and tap on it.
Step 4: Once you tap on the file, you will then need to press on 'Installer' or 'Install' from the options on your screen.
Step 5: Let iFile/Filza finish the installation.
Step 6: Now open your iDevice settings and scroll down until you see the settings for this cheat and tap on it.
Step 7: Turn on the features you want and then open the game.
Note: If you have any questions or problems, read this topic first for some Frequently Asked Questions or post your issue below and we'll do our best to help!
Credits:
- Goggwell
Hack Screenshots:
N/A
Edited by DiDA, 05 February 2017 - 12:42 PM.