Sky

Mint

Azure

Indigo

Blueberry

Blackcurrant

Watermelon

Strawberry

Pomegranate

Ruby Red

Orange

Banana

Apple

Emerald

Teal

Chocolate

Slate

Midnight

Maastricht

Charcoal

Matte Black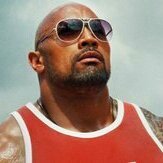 [Windows/macOS/M1/iOS 15] Introducing Sideloadly! - Working Cydia Impactor Alternative!
4,952 posts in this topic
Recommended Posts
Recommended
0.20.1 Update - Sideloadly now supports sideloading non-supported apps to your Mac with Apple M1! If you use Sideloadly on your M1, you will get a new option to install the iOS app to your Mac! - Two Factor Authentication now has been fully implemented. This includes SMS 2FA & allows you to re-enter your code. We are looking for someone who can make an example video on Sideloadly M1. If you're interested, contact me! We're also gathering feedback to improve M1 support and add new fe
Recommended by
Rook
Recommended
0.20.2 Update Sideloadly now supports iOS 15! Please proceed with caution. iOS 15 BETA is currently supported, though we expect it to be the same until public release. If anything changes, we'll be here to update.
Recommended by
Rook
---
Recently Browsing   

4 members

---

Administrator

|

Special Rank

|

ViP Pro

|

ViP Jailed

|

ViP

|

Cheater 

|

Modder 

|

Novice Cheater

|

Rookie Modder

|

Contributor

|

Senior Member

|

Member

|