Sky

Mint

Azure

Indigo

Blueberry

Blackcurrant

Watermelon

Strawberry

Pomegranate

Ruby Red

Orange

Banana

Apple

Emerald

Teal

Chocolate

Slate

Midnight

Maastricht

Charcoal

Matte Black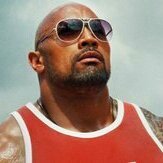 Hack

[New Era] PUBG MOBILE v0.10.0 Cheats - Toggle Features ON/OFF on Jailed iDevices!
4,552 posts in this topic
Recommended Posts
Recommended
The hack started getting detected AFTER posting, so it's clear PUBG devs are spying on here.
Recommended by
Rook
Recommended
Updating this with 2 new features and many improvements to the new era mod menu.
Recommended by
Rook
Recommended
Read the Hidden Content very carefully, It shows a link.  
Recommended by
Amuyea
This topic is now closed to further replies.
---
Recently Browsing   

0 members

No registered users viewing this page.

---

Administrator

|

Special Rank

|

ViP Pro

|

ViP Jailed

|

ViP

|

Cheater 

|

Modder 

|

Novice Cheater

|

Rookie Modder

|

Contributor

|

Senior Member

|

Member

|