Sky

Mint

Azure

Indigo

Blueberry

Blackcurrant

Watermelon

Strawberry

Pomegranate

Ruby Red

Orange

Banana

Apple

Emerald

Teal

Chocolate

Slate

Midnight

Maastricht

Charcoal

Matte Black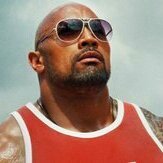 No Jailbreak Required

[Anti-Ban] PUBG MOBILE v0.10.0 - X-ray Slider, DLG Cheat Engine & No Recoil IPA Hack!
5,931 posts in this topic
Recommended Posts
Recommended
This hack is now updated to App Store version 0.9.0! This hack is currently working, however Tencent will undoubtedly start detecting it again. Please only use on a throwaway account unless told otherwise. I cannot provide much information regarding the Anti-Ban because there are Tencent spies watching. The important note in the first post is also updated, please give it a read.
Recommended by
Rook
This topic is now closed to further replies.
---
Recently Browsing   

0 members

No registered users viewing this page.

---

Administrator

|

Special Rank

|

ViP Pro

|

ViP Jailed

|

ViP

|

Cheater 

|

Modder 

|

Novice Cheater

|

Rookie Modder

|

Contributor

|

Senior Member

|

Member

|