Sky

Mint

Azure

Indigo

Blueberry

Blackcurrant

Watermelon

Strawberry

Pomegranate

Ruby Red

Orange

Banana

Apple

Emerald

Teal

Chocolate

Slate

Midnight

Maastricht

Charcoal

Matte Black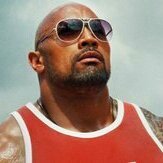 Introducing Sideloadly! - Working Cydia Impactor Alternative!
3,809 posts in this topic
Recommended Posts
Recommended
For anyone that has the "2FA requested second time" error: If you create a dummy Apple ID to use the program, you need to sign in an apple device with the dummy apple ID (use a secondary device with no important icloud data on it as signing out will delete some of it from the device). When you're signed in, keep that device connected to the internet and upon installing an app with Sideloadly, the device will be sent the 2FA verification code (the one that displays as a popup, not the messag
Recommended by
Rook
Recommended
If you're getting meditation guru: memory error, DISABLE YOUR ANTI-VIRUS SOFTWARE. Just disabled windows defender and the IPA installed onto my phone no issues
Recommended by
Rook
Recommended
0.16.1 Update - Added iOS 14.2 Support - Added 32bit & 64bit versions of Sideloadly to help combat the MemoryError. Please download the 64bit version if you're on 64bit Windows!
Recommended by
Rook
---
Recently Browsing   

5 members

---

Administrator

|

Special Rank

|

ViP Pro

|

ViP Jailed

|

ViP

|

Cheater 

|

Modder 

|

Novice Cheater

|

Rookie Modder

|

Contributor

|

Senior Member

|

Member

|