Sky

Mint

Azure

Indigo

Blueberry

Blackcurrant

Watermelon

Strawberry

Pomegranate

Ruby Red

Orange

Banana

Apple

Emerald

Teal

Chocolate

Slate

Midnight

Maastricht

Charcoal

Matte Black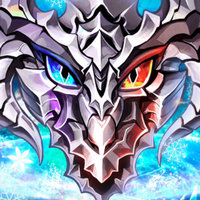 About This Club
This is DPC (Dragon Project Club) Where you can share & talk the latest news and Become Friends in game. Or Making Clan people will Join your team...
---
What's new in this club

Dr.Jroly

joined the club

AutismPRO

joined the club

Beingabood

joined the club

toxicburrito137

joined the club

Erick4343

joined the club

Diamond99

joined the club

Theweirdghost

joined the club

Hunters of Altair! Following the recent incident on Saturday (17/3) - as we review the complexity of the case, we would need to shift our Phase 2 Maintenance timing to next Wednesday, 28th March 2018 (together with the rollout of version 1.2.5) to ensure the accuracy and robustness of our resolution scripts. This would also keep the amount of maintenance interruptions minimum. More updates will be provided next week nearing the maintenance day, regarding the start time and duration of maintenance. Thank you for your patience, Hunters. We apologize for any inconveniences this might have caused. *Additional network improvements (non-maintenance) to done this week aimed to resolve disconnections in Battle Royale events. If you still encounter disconnections - please let us know.